Caveman is the current treasurer of the
Night Watchers
.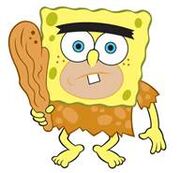 Caveman chose him name at the first naming ceremony. He chose the name Caveman for two reasons:
He had just watched the movie "Holes" and liked the main character nicknamed "Caveman".
He is the strongest in the club.
Caveman is one of the original members and currently the treasurer. He has participated in every single mission since the club's founding and is the strongest in the club. He cannot sit still for long, always wanting to go on missions. He doesn't like solo missions but is willing to do missions with a teammate.